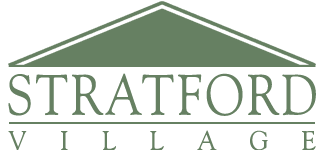 Your Review
Submit a Review

Resident Reviews
Better Than Most Apartments for an Affordable Price
|

Recommended: Yes
NICE EXPERIENCE .|Recommended: YesStratford village is not a bad apartment complex AT ALL . Every work order I put in it was fixed the same or the next day . Every time I had a question I was helped in the front office . The front office may not really answer the phone much but if you go up there they are available and extremely helpful . Offcourse you can have noisy neighbors but that's nothing the lease office can really fix . Besides that the apartments are BEAUTIFUL , spacious homey. I had a police officer who lived right above me and the noisey neighbors live behind us and they had no problem shutting them down Overall pretty great experience . I would refer friends and family to live here
Very pleasant, very quiet, and very friendly|Recommended: YesI've enjoyed living here with my young daughter. Things are pretty quiet and everyone is nice when spoken to. Mary is the best, she's always so helpful and I know I can go to her with anything and she'll either have an answer or will do her best to get one for me.
The property is clean and to my liking.|Recommended: YesI am enjoying my stay here. The staff is friendly and always helpful. I have not had any issues since I moved in a year ago.
The location is great|Recommended: YesThe location is great and the privacy is also great you ur not bothered all the time
Great |Recommended: YesI have not had a problem in 5 years.
Great place to stay|Recommended: YesAlways felt comfortable here. Never a problem
Quiet community|Recommended: YesQuiet community
Parking|Recommended: YesOnly issue I really have is with parking I think spaces should be marked and guest parking should be limited. I come home constantly to find every space full and people from two buildings down parking in two spaces with one vehicle, but other than it's peaceful, clean, great staff . A great place to live.
Yes|Recommended: YesYes
2nd Time Living in Stratford|Recommended: YesIt's Very Quit Community wise, I've noticed that everyone has day jobs so parking is very minimum at night you have to get in where you fit in and I wish maintenance would be a little quicker getting those work orders completed .... But overall I Love it ...
A place to call home...|Recommended: YesThe time I have spent living in Stratford has been an enjoyable one. Excellent maintenance service, clean landscaping, and quality customer service in the rent office All great qualities that make up a wonderful place to call home.
I enjoy living on this property...|Recommended: YesAwesome and Peaceful
Awesome place to live |Recommended: YesI would recommend this living facility to anyone
The views and opinions expressed herein are solely those of the original authors and other contributors. These views do not reflect the views of Stratford Village Apartment Homes, its owners, managers, agents, employees or content providers. No representation or warranty, express or implied, is made or given by Stratford Village Apartment Homes, its owners, managers, agents, employees or content providers regarding safety, accuracy, completeness or suitability of the information or material expressed herein for any particular purpose